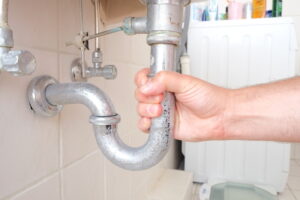 If you're looking for the best plumbing information from a skilled plumber in Winnetka, IL, you've come to the right people. Today, we're going to look at a common questions people have about the plumbing in their home:
Why does the drainpipe under the sink have a curve in it?
Maybe you haven't asked this out loud, but the thought has probably crossed your mind if you don't already know the answer. We'll explain in this post the important purpose of the drainpipe's shape, as well as some problems you may run into with it.