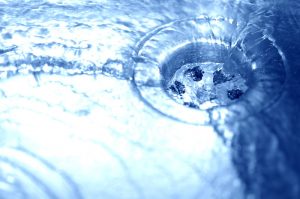 The #1 thing you should know about drain cleaning solutions is that if using them is your method to clean your drains on a regular basis, then you're actually doing more harm than good to your plumbing system.
Let us elaborate!
First off, we understand. One of the most irritating plumbing issues a homeowner deals with is clogged or backed-up drains. You may be doing something as seemingly benign as brushing your teeth when all of the sudden you have a backed-up and overflowing sink. It's only natural that you want a quick and simple fix. And nothing is faster and easier than using a bottle of store-bought drain cleaning solution, right?
Unfortunately, fast or even affordable does not necessarily mean effective. Read on to learn more!