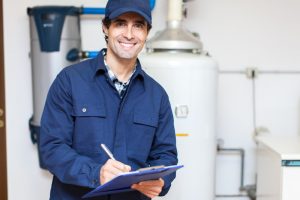 Your plumbing is something that's easy to take for granted—after all most of this system is hidden from view and "out of sight, out of mind," right? If there is any portion of your plumbing in Des Plaines, IL where this is most true, it's your water heater. Though tank water heaters are pretty large, they're usually tucked away in the corner of a garage or behind a door in a storage closet.
So, it's easy to miss when it needs repair. Unfortunately, neglecting repair needs can lead to a complete water heater failure, and if there's anything you don't want to be without this winter—or really any part of the year—it's hot water, right?
What is it, exactly, that you should watch out for with your water heater? Are there clear signs that a water heater is, in fact, in need of professional repairs? Certainly! Read on.