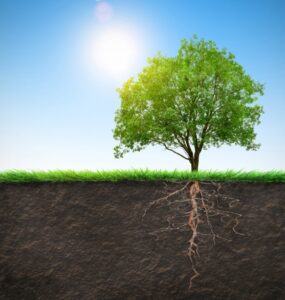 If you look out the window of your house, do you have a pleasant view of trees and bushes around a well-kept yard? It's a relaxing sight to look at—but you might not be aware that those trees and other plants can present a danger to a part of your house. The growth of plant roots can wreak havoc on the plumbing for your house, potentially creating sewage back-ups.
Tree-roof infestation is a major problem for residential plumbing in Evanston, IL and elsewhere in the Chicago suburbs. Our climate is conducive to the growth of trees with aggressive root systems: silver maples, poplars, and willows. As these trees grow, their roots can spread far and wide, seeking sources of water and nutrients, including your plumbing system.
So although you may love having a tree-filled yard in the suburbs, you need to be aware of the ways tree roots can damage plumbing and what you can do to prevent it.