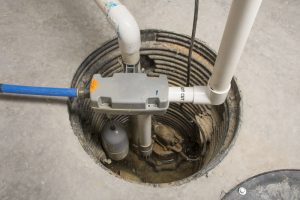 If you live in one of our service areas, the answer is most likely going to be a "yes," but please allow us to elaborate!
Essentially, if you've ever had standing water in your home's basement or crawlspace, you need a sump pump. Considering how much rain and snow melt we get every year, this is a very real threat in the Evanston and greater Chicagoland area. Expertly installed sump pumps, however, are created to keep your home free of this standing water and flooding in order to protect your entire home from side effects such as mold and mildew growth, and rot that can develop from both.
When you're ready to have on put into your basement, simply call the professional and trusted Evanston, IL plumbers on our team. In the meantime, read on to learn more about these convenient and necessary devices.