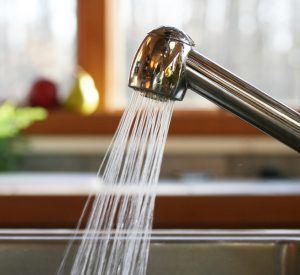 When it comes to modern plumbing, there's a lot we take for granted. For instance, we rely on hot water every day for bathing, cooking, and cleaning. We depend on our toilets to handle every flush with ease. We expect that our sewer lines will quickly and simply take wastewater away from our homes in a hygienic manner.
But, what about when something goes wrong? You can go from ignorant bliss to plumbing emergency in no time—at least, if you haven't taken the right type of precautions.
Schedule Plumbing Maintenance
This allows our professional plumbers to thoroughly check your plumbing system, using video pipe inspection and other methods to determine if your pipes are suffering from a clog or leak. You'd be surprised by how much water, and subsequently money, can be wasted from even the smallest leak. Plumbing maintenance won't guarantee that you'll never have a plumbing problem, but it will certainly reduce your risk of running into an emergency.
Fix Small Problems
Is your toilet continuously running? Perhaps you have a faucet with a small but persistent leak? Generally speaking, these are relatively minor problems. However, small problems can certainly grow larger if left unattended.
Plus, something like a running toilet can be the sign of a toilet about to fail on you—which is definitely one inconvenience nobody wants to deal with. And small leaks add up to big costs over time, plus they contribute to the development of harmful mold.
Watch Your Water Pressure
If you notice a sudden drop in water pressure throughout your home or even just in one room, it's a pretty apparent sign that something has gone wrong, such as a pipe rupture or a clog that's finally grown so large it won't allow for proper water flow.
But what if your water pressure has gradually declined? This is the sign that there's a clog developing within your drain or pipe system. If you notice it throughout your entire home, then there's a very good chance that the problem is with your sewer line, which must be inspected and fixed right away.
For expert plumbing service in Glenview, IL, installations, or maintenance contact Reliance Plumbing Sewer & Drainage, Inc. Our knowledgeable plumbers serve the North Shore and Northwest Chicago suburbs. Rely on Reliance!