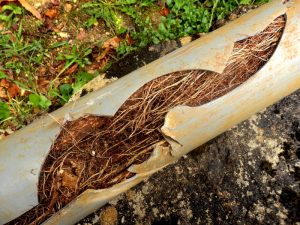 Have you ever wondered why your plumbing system's sewer line is buried beneath your yard? You might have just assumed it looks more attractive this way. And that's true, but the real purpose of this placement is for safety and functionality.
Unfortunately, this means it's out of sight, making it harder to spot problems right away, and making it susceptible to problems like tree roots searching for a water source. This is actually a relatively common cause of sewer line damage and clogs, both of which require professional sewer line services to resolve.
As you'd expect, tree roots crave water and fertilization. So even the smallest leak from your sewer line can attract them. While tree roots aren't the only threat to your sewer line, they're certainly a big one, and worth discussing.