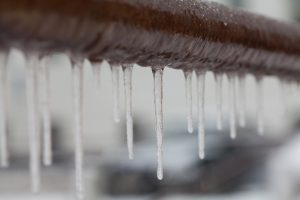 It's not winter yet, but you never want to be caught unprepared for the first serious cold snap. Your plumbing is extremely vulnerable to cold weather, specifically frozen pipes that can lead to severe damage from pipes bursting. Take some time during the fall lull to properly winterize your plumbing as well as take other steps that will make it easier for your home to make it through the coming cold.
Below we've listed some key preparations to make. You can contact a great plumber in Glenview, IL at Reliance to provide assistance with several of these jobs. We can conduct an inspection of your plumbing if you want to locate any weaknesses where pipe freeze can take hold.
Insulate your pipes
Wherever there are exposed pipes in your house, you need to have them insulated. You can do this several ways. The easiest is to purchase pipe insulation sleeves from a hardware or home improvement store. You can cut these sleeves to length and wrap them around the exposed pipes. Our plumbers can also assist you with ensuring your pipes have the right level of insulation.
Insulate the water heater
Your water heater is a critical part of your plumbing, but if it's located in a non-heated area of your house, it needs to have insulation as well. You can purchase inexpensive water heater insulation wraps from the same stores that sell pipe insulation.
Slow-drip faucets occasionally
Allowing some water to move through the pipes makes it more difficult for them to freeze. On extremely cold nights, we recommend that you allow all the faucets in your house to drip slightly, helping to keep water on the move and the ice away.
Disconnect hoses
Leaving hoses attached to hose bibs during the winter is basically giving ice an invitation to get into your pipes. Water remaining in the hoses will quickly freeze, and this will go straight into the plumbing in your home. Before the first day of cold weather arrives, disconnect all hoses from their bibs, drain them of water, and then store them indoors.
Never lower the thermostat too far
You might think of turning your heating system off entirely when you're away from home on vacation. Please don't: it can lead to pipe freeze throughout the house. Instead, set the thermostat to around 55°F during these times, keeping the house just warm enough to prevent freezing.
Have your central heating system maintained
Look to a reliable HVAC contractor to inspect and tune-up your heating system. This will prevent a sudden breakdown that will leave your house cold and your pipes vulnerable.
Install a freeze alarm
This is a device that many people find immensely helpful during cold winters. A freeze alarm monitors the temperatures inside your home when you're away and alerts you if the temperature drops below a level that may cause pipe freeze. You'll receive an alert sent to your phone so you can take action before pipe freeze occurs.
For expert plumbing service, installations, or maintenance contact Reliance Plumbing Sewer & Drainage, Inc. Our knowledgeable plumbers serve the North Shore and Northwest Chicago suburbs. Rely on Reliance!