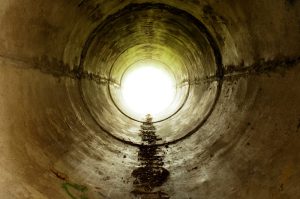 Hearing from a professional that you need to have your sewer line replaced, or even repaired, can be enough to make you cringe. Historically, this kind of work has required the intrusive and intensive process of digging up an entire yard just to get access to the sewer line.
Fortunately, there is a faster and more reliable method to get this job done, which we offer–Skokie, IL trenchless sewer services. Keep reading to learn more about the benefits of such a service.
Trenchless Repair Is Cleaner
The primary reason you'd need this type of service is if you have a sewer line leak, or if tree roots have infiltrated the line. Digging up sewer lines in order to access either of these problems could run yards and cost thousands of dollars to repair, if it weren't for trenchless pipe repair.
Trenchless repair only requires one or two small holes to be dug in order to reach the sewer lines, typically at the entrance and exit of the pipes, which reduces the obstructions to your landscaping.
Trenchless Services Are Faster
When your sewer line repair doesn't require large trench digging, your pipes can be repair quicker. In fact, trenchless repairs can often be finished in a few days—whereas in the past this type of service might have taken two weeks or longer.
Going Trenchless Allows for Better Pipe Functionality
Trenchless repairs help your sewer line to last longer, and reduces the need for further pipe repairs and replacement, through seamless technology that improves your system's functionality. The pipe liners used can increase flow capacity, and new piping using trenchless methods can be larger than the previous pipes, also adding more flow capacity.
For expert plumbing service, installations, or maintenance contact Reliance Plumbing Sewer & Drainage, Inc. Our knowledgeable plumbers serve the North Shore and Northwest Chicago suburbs.