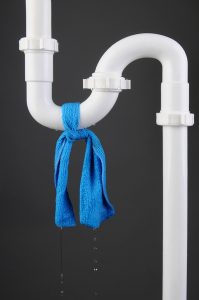 If you're a homeowner, then you've likely at one point or another looked for ways to cut back on your home operating costs, which includes making repairs on your own, without calling a professional. There are some projects where this is perfectly fine. There are others, however, that should only be trusted to those trained and experienced enough to handle them.
This is particularly true for your Glenview, IL plumbing services. If you have a plumbing problem that needs fixing, before you start it as another "do-it-yourself" project, please read this brief guide on plumbing repairs that should only be trusted to the pros.
Leaky Faucets
Plumbing leaks are a pretty common occurrence, especially in areas such as your kitchen or bathrooms. These issues often seem minor, and simple to repair. But, we don't recommend going at it alone.
Faucet assemblies are actually more complex than they seem to the untrained eye, and attempting to repair them on your own can cause other subsequent problems, or just end up making the initial leak even worse. For a quick, and accurate, job, it's a good idea to call our team for professional plumbing services.
Toilet Repairs
If you search online, you'll find a number of DIY-advice articles scattered around, saying how YOU can repair a malfunctioning toilet. Now, if it's something like a stopped up toilet and it's a one-time occurrence, then sure—nothing more than a plunger and some good old elbow grease will probably do the trick.
However, we don't advise jury-rigging a temporary solution to a permanent issue. This is especially the case if you have a leak, or even if you're looking to replace your inefficient toilet with a low-flush system. There are a number of factors to consider with this type of job, which our team is adequately trained to handle.
Water Heater Problems
Water heaters are large, expansive systems that are essential to the day-to-day operation of your home. If your water heater starts to develop problems, it can certainly be tempting to try to fix it on your own. This isn't a wise decision, for a few reasons.
First off, you'll want to consider your safety—not only with dealing with hot water, but natural gas, if your system runs on it, and electrical current. It's never a good idea to be handling any of these without professional training and equipment.
To avoid injuring yourself or a family member, and to reduce the risk of water heater damage, always trust a professional to handle your water heater repairs.
Gas Pipe Repairs
Even with a trained professional, working with natural gas can be dangerous—and in fact, most cities have made it illegal for people to work on gas lines without professional certification to do so. If you believe your gas line is having issues, don't attempt to handle it on your own! Contact our team.
For expert plumbing service, installations, or maintenance contact Reliance Plumbing Sewer & Drainage, Inc. Our knowledgeable plumbers serve the North Shore and Northwest Chicago suburbs. Rely on Reliance!