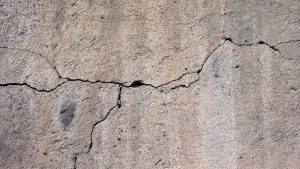 The short answer to this is, "yes."
Sure, you don't want to deal with any type of leak in your home, but this is a particularly ominous one.
A slab leak is any leak that occurs in the hot or cold water lines that run beneath the concrete foundation of your home. Not only do slab leaks cause significant water waste, but they also can cause damage to your property, leading to mildew and mold growth and adding extra strain on your water heater if the leak is happening in the hot water pipes (which the majority of the time, it is).
Fortunately, you have our professional and highly trained plumbers on your side, equipped with the right tools to locate this type of problem and fix it as unobtrusively as possible—though it does bear mentioning that these slab leaks are pretty obtrusive in their own right, which is why we never downplay their severity. Wondering what causes a slab leak? Read on!