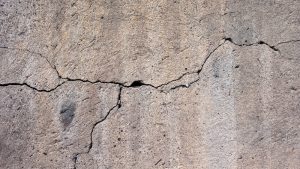 For any homeowner who's already had to deal with one, the term "slab leak" can strike fear in their heart—and for good reason. But, what is it that makes a slab leak so formidable when it comes to plumbing problems? Isn't a leak a leak? Well, there are factors that set slab leaks apart, which we'll be exploring in today's post.
We'll also inform you on how to spot the signs of a slab leak so you'll be well prepared and can hopefully take quick action if and when you encounter one in your home. Contact a professional Winnetka plumber on our team with any concerns you might have in the meantime.
Location Is Everything When It Comes to Leak Damage
Anytime there's a leak in your home, it's a problem you'll want to have resolved quickly. There are certainly some leaks, though, that are more problematic than others—which is definitely the case with a  slab leak, due primarily to its location.
A slab leak is defined as one that occurs in the water line buried beneath the concrete foundation (slab) upon when your home is built. This leads to a few different obstacles when this type of leak occurs. First off, it can be hard to recognize there is a problem to start with. We've got a few tips on how to do so, however.
Be sure to keep a close eye on your water bill. If you're not using any more water than is typical for your family and your home, however you see your water costs creeping up and up, then it might be due to a leak hidden in your home. You should also take note of the sound of running water when none is in use.
Another visible sign is warping floorboards. And, since slab leaks usually most often occur in the hot water lines, one last sign is a hot spot on your floor with no other explainable cause.
Call a Professional Plumber Today
The first challenge with a slab leak is recognizing the problem, but that is not the last. As you'd probably imagine, slab leaks are tough to pinpoint and access, even after they're discovered. We can safely guess that you don't want to tear up your concrete slab and any flooring in your home any more than necessary. In other words, you don't want to go into the job blind.
When you hire a pro, they will have the tools and equipment needed to figure out exactly where the leak is coming from, in order to minimize any disruption to your property. From that point, we can expose the damaged piece of pipe and have it repaired in a much quicker fashion than would be possible with guesswork.
Perhaps the most important message we can convey is how important it is to contact a plumber as soon as you notice the signs of a slab leak. Even if you're wrong, it's better safe than sorry. By the time a slab leak starts showing signs of its presence, it's usually already to the point that it's starting to create problems for your property, such as a broken foundation and mold growth from the stagnant water.
For expert plumbing service, installations, or maintenance contact Reliance Plumbing Sewer & Drainage, Inc. Our knowledgeable plumbers serve the North Shore and Northwest Chicago suburbs. Rely on Reliance!