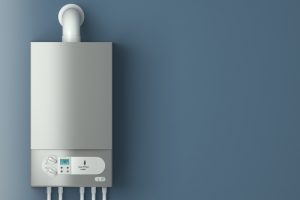 Storage tank water heaters are large, always noticeable, and can even be a little noisy. In other words, it's pretty hard to not pay some attention to a conventional water heater, if that's what you have in your home. You likely know that it needs occasional maintenance from a professional plumber in Glenview, IL. Scaling can have a major impact on it after all, enabling mineral buildup that causes issues with water pressure, temperature, and even potential corrosion. They need occasional flushing to offset this problem.
But tankless systems don't need maintenance, right?
Wrong! Much of the maintenance done for conventional tank water heaters is actually quite similar to the maintenance performed on tankless systems. Read on as we uncover why you do, in fact, need routine maintenance for your tankless water heater.