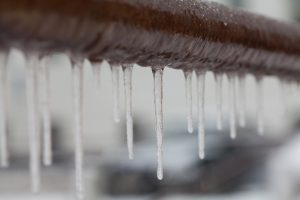 "Wait, what?" you might be wondering, "Why are we already talking about winter? Didn't Fall just start?"
Well, yes. But honestly, this is an important topic, and we'd rather you be safe than sorry by planning ahead. Once our temperatures do drop to a point below freezing, your pipes are in danger. This may not seem like an urgent need, but if you've reached the middle of January to all of the sudden find yourself with a burst pipe or similar plumbing problem, you'll be sorry if you didn't take precautionary measures.
And that's what we're going to talk about today. We want to help you take the appropriate steps to make sure that frozen—or worse, burst—pipes won't become an issue for your living space. We'd like you to take warning now, so that it won't even be a concern later. Frozen pipes are a problem enough, but what they lead to when they thaw—burst pipes—is even worse. Of course, if you do run into any sort of plumbing problem, you can reach a trusted plumber in Evanston, IL just by dialing our number. In the meantime, read on to learn how to avoid this common winter plumbing problem.