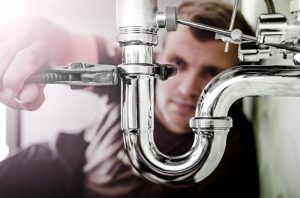 Do you know how to watch for the biggest signs that you have a plumbing problem on your hands? Some signs are obvious of course—like water gushing from a burst pipe across your kitchen floor, a toilet that won't flush, or a clogged up kitchen drain that a plunger has no hope of relieving.
Not every problem with your water lines in Glenview, IL is obvious though! Some are sneaky, particularly if they start small. Let's say you hear a faint knocking, for instance. You may brush it off as a sound coming from outside, or even your house "settling." But that knocking could actually be from your pipes, and is a sign of water hammer!
This means there's too much pressure inside your plumbing system, or valves have become loose. This can eventually lead to leaks, and should be remedied by a professional plumber right away. Water hammer isn't the only common plumbing problem we get called for, either. Keep reading for 4 more signs you need a professional plumber.