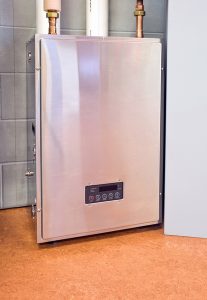 One of the most common questions we get about Glenview, IL water heater installation or replacement is whether or not these systems need regular maintenance, like other components of one's plumbing system and home.
The short answer is "yes."
Take the traditional storage tank water heater, for instance. Maintenance is required to check for scaling, which is essentially a mineral buildup that can cause problems with pressure, temperature, and possibly even corrosion. Tank water heaters may often need flushing, which we can do during maintenance. These systems also have a component called the anode rod, to absorb rust—this needs to be replaced every few years.