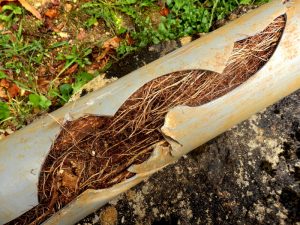 There are a couple reasons your plumbing system's sewer line is buried under your yard. For instance, it's more attractive this way! However, it's also for safety and functionality on your property. But this means that not only is your sewer line out of sight (and therefore hard to spot problems with right away) but it's also prone to problems like tree roots searching for a water source.
Sewer line damage is a major plumbing problem, and trees are an unfortunate culprit. You may be surprised at how common it is for tree roots to cause sewer line damage and clogs. Unfortunately, they crave water, so even the smallest leak within your sewer line can attract these roots. They're not the only threat to your sewer line, but they are worth being aware of.
Whether you suspect you have sewer line damage or what to learn more about your risks, you can contact a professional Des Plaines, IL plumber from our team for further assistance. In the meantime, read on to learn more about the dangers of tree roots.