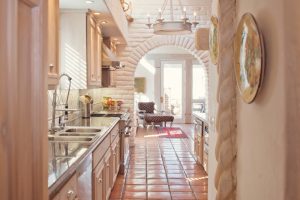 Okay, that might be arguable, but trust us, this is one plumbing problem you just do not want to have, especially considering how far it might have already progressed—and that's a slab leak.
Let's face it, most of the plumbing in your home is hidden from sight. This makes it difficult to tell exactly where (or even if) a leak is occurring. Detecting and locating leaks often takes a skilled plumber with the right type of equipment to pinpoint the leak's exact location in order to repair or replace the pipe with the least amount of damage possible.
But the slab leak—that's tricky. A slab leak is one that occurs beneath the concrete foundation of your home. It can happen with either the cold water or hot water lines, though it's more common in the hot water lines (80% of all slab leaks occur here). These leaks waste significant amounts of water and can lead to structural damage to your home, not to mention the development of harmful mold and mildew. Leaks in your hot water line also mean that your water heater is wasting energy.