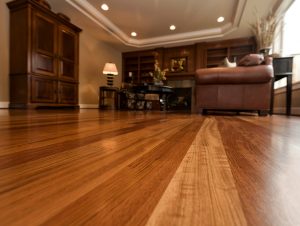 Let's face it, without modern plumbing, you wouldn't be able to enjoy much of the convenience and comfort you live with today. This is why any problems with your plumbing system should be considered serious enough to call for professional plumbing services in Skokie, IL. That being said, it's important to remember that not all plumbing problems are emergencies—like a dripping faucet (which should absolutely be addressed but you wouldn't necessarily need to make an emergency call).
There's one plumbing problem, however, that certainly is an emergency—and that is a slab leak. These types of leaks are notoriously hard to detect, meaning you may get one that has been around for awhile before you notice anything is wrong. Slab leaks also cause real damage, so it's important to give us a call the minute you suspect you have one.
What Is a Slab Leak?
There are a series of pipes within your plumbing system that run through or under the foundation on which your home is built—the concrete slab. When a leak occurs in one of these pipes, it can take some time for you to recognize that there's even a problem, which only exacerbates it. The leak is giving more time to cause severe damage to your property, and potentially even to the structural integrity of your home. But how do you detect if you have one?
You Hear Water Running: If you're certain that water isn't currently being used in your home, and yet you still hear water running, it might be that what you're hearing is water leaking out of a pipe within or beneath the slab.
You Have High Water Bills: Are your water bills climbing higher, even though you're not using any more water than you usually do in your house? If this is the case, a slab leak can certainly be the source of the problem.
You See Cracks, Wet Spots, or Mold Growth on the Floor: These are all indications that dampness has stemmed from a slab leak and is causing damage to your living space.
Other Signs to Watch For: Your costs associated with heating water may unexpectedly be on the rise. You may also feel a warm spot on the floor beneath your feet. Perhaps your hot water supply is less reliable than it used to be. These all suggest that you are dealing with a hot water slab leak.
If you suspect you do in fact have a slab leak, or are concerned about the condition of your plumbing system, do not hesitate to reach out to our team.
For expert plumbing service, installations, or maintenance contact Reliance Plumbing Sewer & Drainage, Inc. Our knowledgeable plumbers serve the North Shore and Northwest Chicago suburbs. Rely on Reliance!