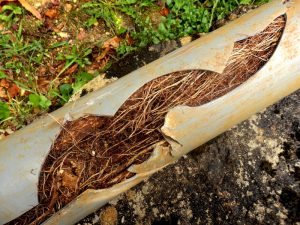 Unless you live in the middle of nowhere and you home lacks basic modern plumbing, you have a sewer line running underground, connecting to the various drain lines in your home from the city's main civic sewer system. The underground placement of this plumbing component protects it from damage—for the most part—however, when problems do arise, they can be a hassle to fix.
At least, that's how it used to be. With new Glenview, IL trenchless technology, you can now get your sewer line repairs in a fraction of the time, for less money, and with far less damage to your landscaping and property. If you suspect a problem with your sewer line or know you have an issue, don't hesitate to contact us to talk about trenchless sewer line repair!
Sewer Line Problems of the Past
Generally speaking, sewer lines really aren't prone to any specific problems that other pipes throughout your home are—clogs, corrosion, and leaks can impact a plumbing pipe inside the house just as it can a sewer line.
The problem is how easily accessible the sewer line is. In the past, sewer line repairs or replacement required a complete excavation to reach. This necessitated expensive equipment rental, and often days to complete—up to a week in many cases. Plus, you'd have a busted up yard to contend with afterward, which is especially a pain if you have trees or plants growing in your yard.
The Convenience of Trenchless Technology
Trenchless technology allows our team to access your sewer line with nothing more than a single hole at each end of the affected pipe. This requires less equipment, less manpower, and less disruption to your property.
With the right tools in place and the plumbing professionals to get the job done, your sewer line repair or replacement might take as little as 2 days, and you won't have to worry about completely re-landscaping your front lawn afterward. Plus, of course, it's going to be far less costly of a problem for you to address.
For expert plumbing service, installations, or maintenance contact Reliance Plumbing Sewer & Drainage, Inc. Our knowledgeable plumbers serve the North Shore and Northwest Chicago suburbs. Rely on Reliance!