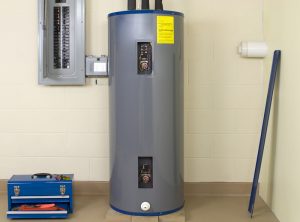 If you've never heard the term "hard water" before, we'd be surprised. If you told us you don't know what hard water is or why it's a problem, we'd be less surprised. The truth is, even though hard water is a very common thing, not a lot of people know what it actually is.
Hard water is water with a large presence of minerals in it—namely calcium, magnesium, and sometimes iron. These minerals are harmless to ingest, which is probably why not too many people worry about hard water. Unfortunately though, this complacency can lead to plumbing problems.
As harmless as hard water is for us, it's actually harmful to your pipes. What happens is scaling—scaling is when deposits are left behind from hard water. In your drain openings and on your shower head, this shows up as limescale. But in your water heater, it settles right down in there, where you can't reach it. And there's your problem!