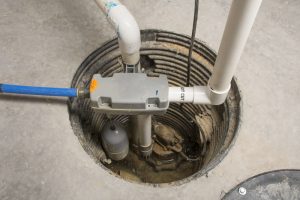 How often do you think about your sump pump? If your answer is "rarely," you might be doing a disservice to yourself and your home. Households in this area are susceptible to flooding—there's no denying that. But the good news is that it can be prevented, with a professionally installed and adequately cared-for sump pump.
But how do you know if your sump pump is in good condition? Do you need to call a plumber every time it's about to rain to find out? Goodness no! While your sump pump should be professionally maintained at least once a year, you can and should test your sump pump on your own each quarter. Read on to learn more about what to do.
Doing a Home Test for Your Sump Pump
Homeowners can do a fairly simple test to check the state of their some pump. There're a few things in particular you should check each quarter, at least, and then others you should look at after each big storm just to be sure everything is still in good condition.
Look for Signs of Wear and Tear: Both on a quarterly basis and after each big storm, check for apparent signs of wear and tear on or around your sump pump. Look for things like a frayed cord, and that the plug is all the way in the outlet—a GFCI outlet, to be specific.
Add Water to the Basin: A sump pump is comprised of two components—the sump (pit) and the pump that actually expels water. Add enough water to fill to the top of the pit, also known as the basin, and check to make sure that the pump starts up right away.
Clean the Grate at the Bottom of the Pump: The screen or grate located at the bottom of the pump might collect debris and require cleaning from time to time.
Check Your Drains: The drains leading out of the basement might go to the sewer line or to your yard. If it's the latter, check that the drainage can move freely, and that there is nothing blocking the opening. We install and service a number of storm drainage systems, so if this is a problem for you please don't hesitate to reach out.
When Should You Call a Pro?
Once you've tested your sump pump for operation, there are a few things you can do to make sure your sump pump is in good condition for one more potentially rainy season. In addition to following the above-mentioned steps, you can also make sure it's propped upright and you can secure it into place if it's not already. But there are times that necessitate calling a pro, such as if:
You notice cracks or other signs of damage along with the sump pump cover or in the pit.
Your sump pump has completely shut down and the circuit breaker doesn't reset it.
Water isn't moving out quickly enough, and clearing debris from the drain doesn't help.
For expert plumbing service, installations, or maintenance contact Reliance Plumbing Sewer & Drainage, Inc. Our knowledgeable plumbers serve the North Shore and Northwest Chicago suburbs. Rely on Reliance! Contact us today to get in touch with a professional plumber in Palatine IL.