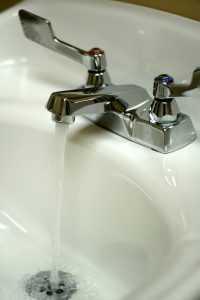 Chances are, you (hopefully) schedule your heating and cooling system for maintenance, as you do your car and other household appliances. So why would you skip Northbrook, IL professional plumbing maintenance?
A professional plumbing maintenance appointment isn't just a visual inspection of the system from the outside—in enables our professional plumbers to fully inspect your entire system, including fixtures, to ensure that your system is the best shape possible. But why is this so important? What exactly gets checked?
Your Bathroom Fixtures
This includes your sinks, tubs, and showers—this inspection enables us to check for leaks, drainage problems, cracks, corrosion, and any mineral buildup that has accumulated.
Your Toilets
A leaky toilet can waste a surprising amount of water, but this is what happens when you have loose fittings. During your plumbing maintenance appointment, your toilets will be checked for cracks, loose fittings, and any other potential problems.
Your Water Heater
This appliance can suffer the effects of sediment build-up, scale, and functional problems. In addition to a thorough inspection, our team will flush your system as well—effectively ridding it of the sediment that can cause your water heater to overheat the water if not taken care of.
Drain and Sewer Check
Your entire plumbing system in important, but it simply cannot function without your main drain line and sewer line. Our professionals will thoroughly inspect these lines and check for good performance, signs of clogging or corrosion, tree root infiltration, and any other signs of damage.
The Benefits of Plumbing System Maintenance
So what exactly do you gain from all of this? First off, a professional plumbing maintenance appointment helps you stay on top of potential repair issues. Plus, it helps to keep your plumbing system in good working order. Lastly, maintenance can help extend the life of your plumbing since it keeps it running optimally.
For expert plumbing service, installations, or maintenance contact Reliance Plumbing Sewer & Drainage, Inc. Our knowledgeable plumbers serve the North Shore and Northwest Chicago suburbs.