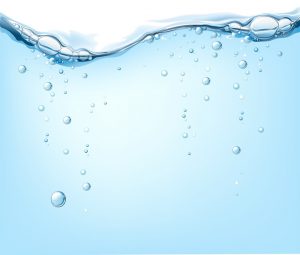 If you've lived in the Wilmette area for even just a year, you might already know the answer to this question. You know how heavy and sometimes unexpected rainstorms can be, and the subsequent flooding from these rainstorms can be very damaging, not to mention a nuisance! The last thing you need is a lake in your front yard, right? Unless you're into that kind of thing—but we'd really encourage you to reconsider the contents of that lake.
What you really need is a solid storm drainage system, installed by professionals who are experts in all things plumbing in Wilmette, IL. Our team is here to help!
"What If There Is Already a Storm Water Drain on My Property?"
That is definitely a good start, but not the end all to be all. Storm water drains work by diverting rainwater into nearby waterways, or holding tanks, in order to prevent flooding. During heavy rains, large volumes of water that run off of your property is carried away by this storm drain through underground pipes to the nearest water reservoir to be reintroduced to nature in a hygienic and safe way.
But, storm water can't flow to your storm drain all on its own! In fact, if this is the only thing you have in place, only a small percent is actually making it to this main drain. What does this mean? Well, it means not only can your lawn suffer aesthetically, with muddy spots and loss of grass, but it can suffer hygienically as well. It leads to problems with excessive insect populations, sink holes in your ground, and even dangerous leaks beneath your foundation, putting your entire home at risk.
"So, What Is It That I Need?"
You need a comprehensive storm drain system, not just a stagnant storm drain you may have had no choice in the placement of. But what do these systems entail?
Foundation Drains: This is uses specifically to direct water away from the concrete foundation of your home. It consists of perforated drainpipes, often surrounded by gravel. These pipes disperse water evenly, instead of dumping it all in one place. This helps prevent what's known as a slab leak which is a lot more sinister than it sounds. Trust us when we say you don't want plumbers in your home tearing up any portion of your flooring or slab. While we work very hard to make the damage minimal, the fact of the matter is that it's inconvenient and costly!
Drain Tile: These are similar to foundation drains, but instead of focusing just on the foundation, drain tile systems can be installed anywhere on your property that they're needed.
Catch Basins/Rain Barrels: These are pretty simple, but can be highly effective.
There is a lot to consider when looking at storm drainage systems for your home. It also bears mentioning that if you have a basement, another installation to consider if you haven't already is that of a sump pump, to prevent this room in your home from flooding.
For expert plumbing service, installations, or maintenance contact Reliance Plumbing Sewer & Drainage, Inc. Our knowledgeable plumbers serve the North Shore and Northwest Chicago suburbs. Rely on Reliance!