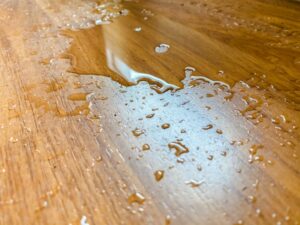 Plumbing problems cause worry, even smaller ones like clogged drains. When the problems are larger, they might make you feel panicked and think you need a professional plumber on site ASAP. 
We offer 24-hour plumbing in Des Plaines, IL because we understand how urgent plumbing troubles can be for homeowners. Bad plumbing can lead to a complete loss of water, backed-up sewer lines, and flooding. Our plumbers are here 'round the clock to ease your worries and protect your home.
But how can you know if the plumbing problem is an actual emergency or only seems like one? We'll look into this question to help you know how to manage the next plumbing crisis to come along.
When in doubt, treat it as an emergency
This is a good rule of thumb. If you're dealing with something that feels like an emergency and poses an imminent threat to your home or its hygiene, it's best not to over-analyze the problem. Call an emergency plumber. Even if it turns out that it wasn't an emergency, you won't regret having asked for fast help. Peace of mind is immensely valuable. 
Can you temporarily stop or avoid the problem?
A plumbing issue can be serious without requiring immediate attention. This is true of most sink and shower clogs. You'll want assistance, but you won't need to call in the middle of the night for help. However, if stopping the problem requires that you shut off the water to the entire house (such as with a burst pipe) then you have an emergency—because you'll have to do without water until it's solved! 
Is the problem limited to one area?
A single clogged toilet or broken shower is an annoyance, but if you have more than one bathroom in your house and can temporarily use the other facilities, you probably won't need immediate emergency plumbing. Problems that affect most of the house, however, deserve a fast response. If all the toilets and drains in your house start to clog, that likely means a major problem with the sewer line, and that's definitely an emergency.
Some specific plumbing problems that require an emergency response
Here are several of the more common emergency plumbing problems we deal with. We recommend calling us as soon as these problems arise.
Burst pipe:

This is primarily a winter problem because of frozen pipes. Shut off the water to your house right away to prevent any more damage, and then call for a plumber. (Please don't attempt to thaw out any other frozen pipes on your own, as this can cause further bursting.)
Sudden water pressure drop:

When this happens, check with the local water company to see if the source is municipal; or ask a neighbor if they have the same issue. If the problem is limited to your home, you may have water line damage—and that's an emergency!

Sewage backup:

Any time sewage starts to flow the wrong way into your house, such as up through the drains, it indicates a broken or blocked sewer line. There's nothing you can do to remedy this yourself, so call our plumbers right away.
Reliance Plumbing Sewer & Drainage, Inc. serves the Northshore and Northwest Chicagoland. Rely on Reliance… 24 hours a day!