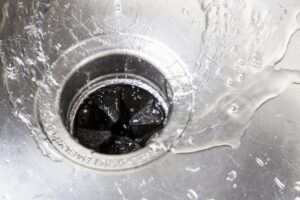 Before you decide to throw that banana peel or stray stalk of celery down the garbage disposal to get rid of it, stop and read this blog post!
Garbage disposal systems are incredibly convenient and easy to use. However, homeowners and household members often don't realize that their garbage disposal wasn't created to pass everything down the kitchen sink drain. In fact, there are quite a few items that people put down their kitchen sink drain that just doesn't belong there.
So, we thought it would be beneficial to provide homeowners with a guide about what can, and what should not, go down their kitchen sink drains, even if they have a garbage disposal in place. Reading this blog post can go a long way in preventing messy and annoying plumbing problems.