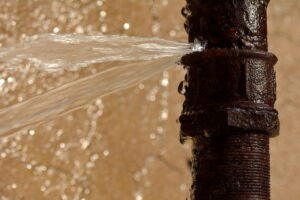 We've all seen those movies or TV shows when a character walks into their home on a rainy day to discover water pouring from a spot on their ceiling. There are usually buckets involved and as dramatic as it is, it's also usually resolved pretty quickly.
We have some bad news for you. Fiction is definitely not reality. The truth is, most leaks are actually from plumbing systems, not damaged roofs and rainy days. And once they're coming through your ceiling or drywall, they've gotten really bad. They'll require professional plumbing repairs and probably repair to your property as well.
We'd like to help you avoid getting this far. Fortunately, there are some ways you may be able to detect a leak before that leak grows dramatic-movie-worthy. Read on as we uncover the top 5 signs that you have a plumbing leak.